Oh hai.
You might remember me from such blogs as … this one.
Anyway, I've sorted you out with a lovely little fortnighly newsletter full of bits and things, and is a pretty fun way of following what we get up to around here. I'll also be including meal plans so you'll never be stuck for what to cook for dinner, and giveaways and special doodads just for those who subscribe.
If you like to pick and choose which posts to read, this is the best way for them to be delivered to you in a bunch for when you've got some extra time to indulge. You can sign up here:
for those who JUST CAN'T GET ENOUGH OMG, there's also the option to get daily updates via email:

There are also options for RSS feed readers like Bloglovin' and Feedly (which is my favourite), and you'll find those buttons also on the sidebar, and here.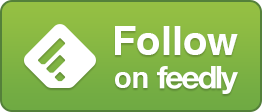 And of course, there's always my daily updates over on the
Facebook page
,
Twitter
and
Google Plus
.
I appreciate every single last one of you – thank you so much for being so rad xx